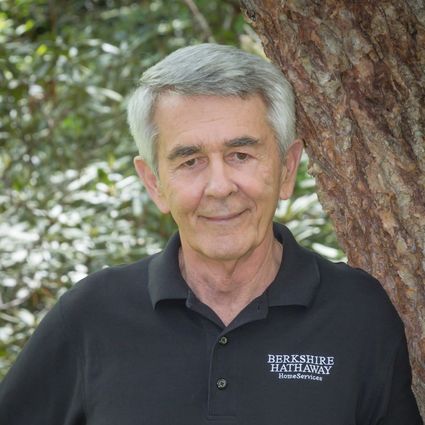 DAVE KIRCHNER
BROKER
A little about me
and why I love real estate
Dave is originally from the Chicago area and previously lived in Colorado. He graduated from California State University – Long Beach with a BSBA in Professional Accounting in 1980. After working for Arthur Andersen & Co.'s Denver office as a construction and development specialist, he worked for the Snowmass Company development group in Snowmass Village, Colorado where he was involved with resort development, commercial development and management of a publicly traded REIT. After leaving Snowmass, he was part of a contract group tasked with the disposition of failed S&L assets through the Resolution Trust Corporation (RTC). He later worked directly for the owners of Quark Software, managing their personal real estate investments, as well the facilities of the software company worldwide. He served on the Lone Tree, Colorado, Planning Commission for 5 years and was chairman of the commission for 2 years. Since 2006, he has been a licensed Realtor, currently with Berkshire Hathaway HomeServices. He has the CRS, GRI and CMRS real estate designations.
Most recently, Dave and his wife, Peg, relocated from Colorado to Sapphire, North Carolina where Dave joined Berkshire Hathaway HomeServices Meadows Mountain Realty.
Dave and Peg have 3 grown children and 2 grandchildren. They both enjoy mountain living, with all the related activities, and he is a huge baseball fan.
Listings you'll love
with the expert advice you deserve
Our clients are awesome
and here is what they are saying
"I am an out-of-town real-estate investor who fell in love with Highlands, NC, two years ago. Faye Wurm helped me purchase my second investment property in Highlands. She is the epitome of professionalism and expertise in this most desirable town. Faye was responsive, communicative and detail-oriented, throughout the transaction. Faye is familiar with all the nooks and crannies, that is Highlands; that's exactly what I have been looking for in an agent. She is a well-seasoned real-estate agent who is familiar with the sales market, as well as the rental market in Highlands and the surrounding area. If you're looking for representation that is honest, receptive, accurate and efficient--Faye is the premier realtor and resident in Highlands, NC! Thank you, Faye!"
Rima LeBlanc
The epitome of professionalism!
"Mitzi Rauers was our buying agent during our search for the perfect mountain retreat in Highlands, NC. Mitzi is a pleasure to work with. Positivity, honesty and integrity are her strongest attributes. I would highly recommend her if you are interested in finding or listing a property in Highlands/Cashiers."
Bob Andrews
Mitzi is a pleasure!
"Angie was great! She was very responsive when we first inquired about a property. She answered all our questions and if she didn't know the answer, she found out. We are from out of state so even after the sale she has been very helpful and responsive to additional questions about post closing issues, such as cable, electricity, etc. I feel like we have a friend that we can trust to refer us to other good people who can help as well, when needed."
Denise Keystone
Angie is great!
"My husband and I bought a house from Betty; and several years later she sold a house for us. We have worked with many realtors; but I would rate Betty the best of them all. She listens and gives wise advise. She is very knowledgeable and helpful. We would highly recommend her."
Mary Jane Ridgeway
Betty is the best!
"Angie was very professional and knowledgeable. We had a few tricky issues with our closing that she was able to navigate through with ease. Whether buying or selling, would highly recommend for anyone looking to have a stress free transaction."
Carl Maneely
Highly recommend Angie!
"Teresa is absolutely THE best! She listens to what you want, and works hard to deliver! She goes out of her way to help you with every little detail to make sure that your move is as smooth as possible."
"Teresa is absolutely THE best! She listens to what you want, and works hard to deliver! She goes out of her way to help you with every little detail to make sure that your move is as smooth as possible."
"Ginger and Tricia were extremely helpful, knowledgeable and hard working!"
Nancy and Tom Delahaye
Highlands, North Carolina
"I just closed my most recent purchase in Highlands, NC with Judy Michaud as my agent. I have used Judy over the past four years exclusively, and would not trust anyone else with my real estate needs. She has helped me purchase and sell real estate in Highlands. She knows the properties in Highlands inside and out. She worked tirelessly to identify properties that would meet my criteria. She was available to show properties to me at any time. I have never worked with an agent that works as hard as Judy. When I sold my home she represented me in the most professional way, bringing me top dollar for my home. She then found me my dream home and negotiated a fair price with the sellers. I have since bought two investment properties using Judy, and she negotiated a fair price on those properties as well. She continues to help me after the sale as I am renovating my most recent property, and she leads me in the right direction with contractor choices and ideas for the renovation for the home. I have and will continue to recommend Judy to anyone wanting to purchase or sell a home in Highlands."
Jane Reilly McLaughlin
Baton Rouge, Louisiana
"My husband and I had very specific requests and Mitzi was not only incredibly patient by showing us numerous houses, she also conducted "behind the scenes" research to see if the online property description actually met our needs. Her efforts saved us so much time during our quick weekend house-hunting trips to Highlands. There was never a doubt that she had our best interest at heart, and she helped us find an amazing rental property for our investment portfolio. Over the years, we have purchased numerous homes, both primary and investment, and Mitzi is the most caring, professional and honest agent we have ever worked with."
Andy and Lori Hinson
Beaufort, South Carolina