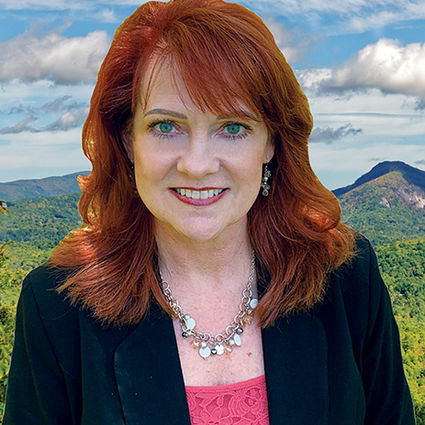 TERESA SEAY
Broker
A little about me
and why I love real estate
A native of the Great Smoky Mountains, Teresa has resided in the area most of her life. Having lived in Alaska and Missouri, she returned to the Mountains in 2001 and began her real estate career.
"Although I've lived and traveled to many beautiful places, these gorgeous mountains hold my heart!"
Teresa has been investing in real estate for over 15 years and brings this experience to her buyers and sellers. With her knowledge of residential homes, commercial and multi-family real estate investing, Teresa incorporates an outstanding work ethic, attention to detail and personal service.
"Assisting my clients is very personal to me. I want to be an asset throughout their buying and selling experience."
Teresa shares her love for the area by supporting local charities such as school lunch programs, food banks and family shelters.
Being a member of the Berkshire Hathaway Home Services Meadows Mountain Realty family, Teresa has the best networking systems, technology and marketing tools to provide her clients with uncompromised service and professionalism.
"This is an exciting time to sell your home or find your dream home here on our Plateau. I sincerely thank you for giving me the opportunity to assist with your real estate aspirations and appreciate your trust and confidence. I look forward to working together!"
Listings you'll love
with the expert advice you deserve
Our clients are awesome
and here is what they are saying
"Our experience with Berkshire Hathaway HomeServices Meadows Mountain Realty, and specifically with Ms. Teresa Seay, our realtor, was exceptional.

Although it took us awhile to purchase a home in the Highlands area, Teresa was always available and willing to assist us in our search. She is very knowledgeable about the Cashiers/Highlands area and expertly guided us through our many visits, tours and showings.

We highly recommend Teresa and give her 6 stars!"
Keith William Patten
We highly recommend Teresa and give her 6 stars!
"Teresa Seay is the one I always recommend when either selling or purchasing a home. Teresa is very professional but also very friendly and relaxed, making buying or selling with her a pleasure. Thank you, Teresa, for all you have done for me and my family over the years."
"Teresa is absolutely THE best! She listens to what you want, and works hard to deliver! She goes out of her way to help you with every little detail to make sure that your move is as smooth as possible."