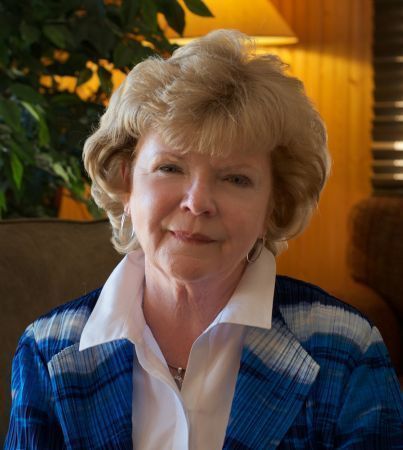 Judy Michaud
BROKER / OWNER / REAL ESTATE AGENT
Thirty years ago, Judy Michaud began her career in real estate in the sleepy hamlet of Highlands, North Carolina. She spent countless weeks, months and years honing her craft as one of the two top broker/agents in this bustling arena, working tirelessly for her clients at Signature Properties of Highlands. But, deep inside this willful desire was becoming the dream to have her own real estate firm.
…Read More
Recent Reviews
---
---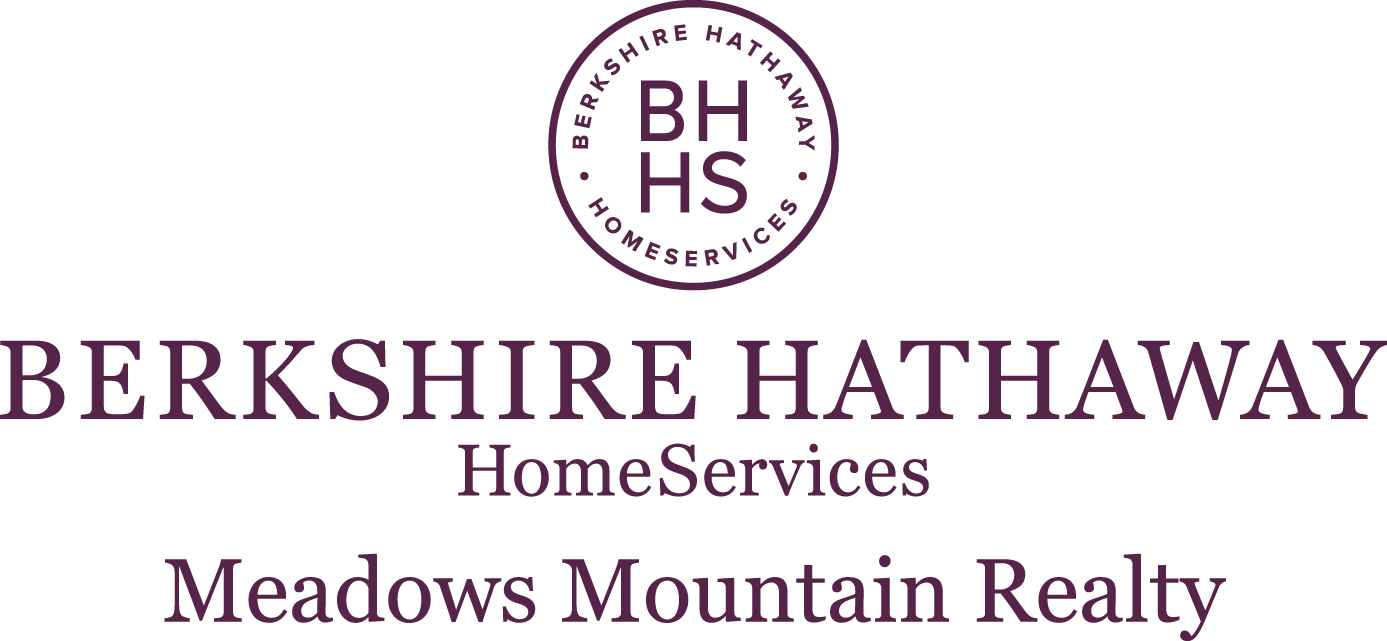 $$$$$$
I have never worked with an agent who works as hard as Judy
Highly likely to recommend

I just closed my most recent purchase in Highlands, NC with Judy Michaud as my agent. I have used Judy over the past four years exclusively, and would not trust anyone else with my real estate needs. She has helped me purchase and sell real estate in Highlands. She knows the properties in Highlands inside and out. She worked tirelessly to identify properties that would meet my criteria. She was available to show properties to me at any time. I have never worked with an agent that works as hard as Judy. When I sold my home she represented me in the most professional way, bringing me top dollar for my home. She then found me my dream home and negotiated a fair price with the sellers. I have since bought two investment properties using Judy, and she negotiated a fair price on those properties as well. She continues to help me after the sale as I am renovating my most recent property, and she leads me in the right direction with contractor choices and ideas for the renovation for the home. I have and will continue to recommend Judy to anyone wanting to purchase or sell a home in Highlands.

Jane Reilly McLaughlin

,

Baton Rouge, Louisiana
We have recommended Bill to several of our friends
Highly likely to recommend

It was indeed a pleasure doing business with Bill Peavey.  He handled the listing and marketing of our large home in Highlands and did so with expertise. He was readily available to us, set up showings with consideration for our schedules, and made the entire process seamless.  It was during a

difficult and very competitive market, so we were quite impressed with Bill's competence in getting the job done for us.  We have recommended him to several of our friends and associates.

Jan Marks

,

Franklin, North Carolina
Trustworthy and knowledgeable
Highly likely to recommend

We have done a number of transactions with Judy. She is the most trustworthy and knowledgeable Realtor we have ever dealt with.  Her guidance has been invaluable to us in every decision whether we decided to buy or sell.

Frank Pinon

,

Jupiter, Florida
Thanks for your help
Highly likely to recommend

Dear Judy and Michelle, You two are the best! With both of us being in the real estate industry for longer than we will admit to, we have worked with literally hundreds of real estate professionals in hundreds of transactions; and you two are as good as it gets...calm under fire, resourceful, professional at all times, organized, positive, always available, and truly pleasant.   Thanks for your help; we are thrilled with our new mountain home

Wally and Bev Seinsheimer

,

Charleston, SC
My experience with Lynn was by far the best.
Highly likely to recommend

I am so happy having made the decision to turn over the sale of our family's mountain home of 37 years to Lynn. In an otherwise dismal vacation real estate market and the in the middle of Winter, she and her team were able to secure a buyer in 17 days on the market, at almost asking price. Not only that, but we had a second backup contract 2 days later as well! Now granted, it was a very desirable location, and these results may not be typical, but nevertheless I was impressed, as the house needed major repairs and renovation as well. I liked the fact that Lynn did her homework and provided me at our initial meeting both quantitative market analysis as well as qualitative listing expectations. Prior to agreeing to take the listing, she consulted with her associates to establish a realistic asking price. That took 2 weeks because of the Christmas/New Year's holidays. Her valuation (i.e., right selling price) was validated by both the buyer's offer and the ultimate lender's appraisal. She was truly professional in not rushing into the listing - she wanted to make sure I was happy with the price and comfortable with her agency's approach. Once the listing was signed, she coordinated all of the tedious legwork obtaining an accurate property survey (which had never been done) and communicating with the City zoning department to navigate the lot building limitations (which might have been a big negative to a buyer) versus what was grandfathered because of the structure's age. Lynn (and her team) communicated at every stage in the closing process (including an extension because of the lender's delay). I am very happy to recommend Lynn - she is truly outstanding! I have used many realtors over the years both buying and selling, and my experience with Lynn was by far the best.

Stanley Street

,

Washington DC
Bill was a pleasure to work with
Highly likely to recommend

William ( Bill ) Peavey was always very prompt returning my calls, either by phone, text, or email.  He made himself available around my schedule ( I was coming up from Atlanta to look at properties so I was less flexible than others might be) and he was a pleasure to spend time with while looking at

houses.  Even after my closing he has kept in touch with me, offering local contact info that, being new to the area, has helped me tremendously.  If I ever sell this house, I would definitely list it with him.

Raine Tillman

,

Smyrna, Georgia
I would highly recommend Lynn Kimball
Highly likely to recommend

I listed my lot in Highlands, NC with Lynn Kimball and was extremely impressed with her knowledge of the local real estate market. Working together, we came up with a price that was suitable to me and appeared to be in line with what the market was reflecting during mid-2012. Within 90 days I was presented an offer to buy my lot at almost full price. The transaction could not have been any easier and there were no surprises. I would highly recommend Lynn Kimball to handle any of your real estate transactions in the Highlands area of North Carolina.

Frank Ferree

,

N. Myrtle Beach South Carolina
She hit the nail on the head!
Highly likely to recommend

Lynn was great to work with. if it weren't for her, we wouldn't have our vacation home in highlands. thanks Lynn for all of your work and help. we contacted her looking for a house near mirror lake. the house we were interested in was under contract. she had an alternate property she thought we would like. considering she didn't know who we were or what our interests were, she hit the nail on the head! we ended up buying the first thing she showed us. she also kept on top of the mirror lake home for us in the event the deal fell through. we would recommend and definitely use her again for future real estate needs. Thanks Lynn!

Justin Hersheron

,

Atlanta, Georgia
Turn-key Real Estate Advisors We turn dreams into realities
Highly likely to recommend

When Janet, my wife, and I first decided to buy a home in Highlands, we had no idea how lucky we were when we chose Judy and Michelle. They not only are great friends, but have become our personal real estate advisors.   Both have shown us over 20 properties, helped us determine which was best as a second home/investment, assisted in negotiations, found our lawyer, appraiser, surveyor and inspector, then put us in touch with a contractor,landscaper,and other remodeling specialists. They advised us renovation tips that maximized the value and resale opportunities. They even supervised some activities when we could not be in town. Then, when it was time to sell, they demanded maximum price for the place---and got it! They arranged for the closing, holding the buyer's hands through the entire process (not an easy task). Now they have found us another house. And the whole experience is even better than last time.   They should rename the company "Turn-key Real Estate Advisors We turn dreams into realities.

Andy and Janet Walker

,

Forsyth, Georgia
Highly recommend using her
Highly likely to recommend

Lynn is very personable, knows the market and is proactive with regard to suggestions for home presentation and pricing. She responds immediately to your questions or concerns, even while on vacation. We moved from a another local broker who was radio silent for months and didn't really seem to take an interest. Lynn was on the case immediately after taking over. She also proactively provided us ongoing feedback from prospective buyers. Highly recommend using her.

David Carrington

,

New Jersey and Lauderdale By The Sea Florida
Lynn was easy to contact with any questions
Highly likely to recommend

Lynn did a great job selling our home. Lynn was easy to contact with any questions. Lynn knows the area well.  Our home was inspected prior to closing and a lengthy list created by the inspector. Thanks to Lynn, we inserted a phrase in our counter offer that showed the house was being sold in "as-is" condition. This resulted to no further actions on our part to sell the house.   The buyers did not come back and require further repairs on the house; no further negotiations on price were necessary.

Mark and John Boknecht

,

Atlanta, Georgia
Excellent sales services
Highly likely to recommend

Lynn provided comprehensive and excellent sales services and beyond that she saved us time and money with her recommendations regarding the sale of our home.

Vivian Hyatt Arnold

,

Chandler South Carolina
We cannot begin to thank you enough for all you've done
Highly likely to recommend

Michelle, We cannot begin to thank you enough for all you've done for us in making our relocation to Highlands pure joy. From the first day you took us "house shopping" we knew we would have a pleasant relationship with you. When we found the house we thought we wanted, you had no hesitation in accommodating our wishes to re-visit the house as many times as we desired, pointing out features as well as possible problem areas. After we had made our decision to make an offer on the house we fell in love with, you handled the negotiations between the Martins and us with utmost professionalism. As a result ,the Martins are happy and we feel that we have made new lifetime friends with them and with you. Our closing went so smoothly, without a single hitch, due to your having all bases covered prior to the closing day. Since that day, you have gone out of your way to assist us with locating people to do several jobs for us in preparing the house for our furniture, as well as checking to be sure the jobs were done satisfactorily in our absence. You have relieved us of a ton of worry! Moving anytime is stressful, but at our "advanced ages", and moving from such a long distance after having lived in Florida for over fifty years, we know now that we could not have done it and maintained our sanity and good health without our Guardian Angel, Michelle Muraco of Meadows Mountain Realty. Thank you, our wonderful new friend. Not only do we respect your professional expertise and your finesse in dealing with people, we adore you as a person. You are tops in our book

Curtis and Vangie Rich

,

Highlands, North Carolina
I want to thank you SO MUCH
Highly likely to recommend

Dear Judy and Michelle,  I want to thank you SO MUCH for being my realtors. What a fine job you two did selling my home and at the price I was very happy with. Judy, I'm very pleased we held at that price and didn't go down one bit. You made it very easy for me. I sure appreciate that.  Now I can really enjoy my new home and I love it.  Thank you both again for all your help.

Julie Edgerton

,

Jacksonille, Florida
I would recommend Meadows Mountain Realty to anyone
Highly likely to recommend

I am writing to thank you and your entire team for the professional manner in which you marketed and sold the Dial Family Home on Cranberry Lane. Your good advice, your thoroughness and professionalism, your team approach, and your excellent website were all factors in accomplishing a sale in a very bad real estate market. I would recommend Meadows Mountain Realty to anyone marketing their house in Western North Carolina.

Robin H. Dial

,

Columbia, South Carolina
I would highly recommend her
Highly likely to recommend

I have purchased many properties over the years. Without a doubt, Lynn is the best real estate professional I have encountered. I was lucky to have Lynn to work with on the recent purchase of a home in NC. She is incredibly responsive and helpful with all the details of the purchase, even beyond the purchase. I would highly recommend her.

Glenn Wilson

,

Bethesda, Maryland
They are great to work with!!
Highly likely to recommend

I can sum up my feelings about Judy and Michelle in a few words...They are great to work with!! I have been involved in all aspects of real estate investments and development for the past 20 years. During the past 5 years I have completed 15 transactions where Judy and Michelle represented me. I can honestly say they have been the best Realtors I have ever worked with. I would summarize their strengths to be- 1.Very Hard Working 2.Honest 3.Intelligent 4.They put their clients interests before their own

Charley Juengling

,

Brevard, North Carolina
Lynn was extremely knowledgeable
Highly likely to recommend

Lynn was recommended by a trusted source so high expectations were assumed. Lynn Kimball totally exceeded those expectations. Relocating from another state and with lots to learn about a new and very different market, and with many jittery concerns associated with a move of this magnitude, Lynn was extremely knowledgeable, responsive, and totally committed and present with us throughout the entire process. We continued to be impressed and grateful with the level of service Lynn provided after the contract was negotiated. Lynn was there until the last signatures were affixed and the keys were in hand.

Cyndi and Dale Boyd

,

Highlands North Carolina
Within a few months they had a qualified buyer
Highly likely to recommend

Judy Michaud made the task of selling an older, lower priced condo in Highlands from California an easy and seamless process.  Within a few months they had a qualified buyer for a property that was older, with no amenities and not really the type of property most buyers seek in beautiful Highlands, N.C.  In spite of the challenges of the property, the dismal economy, and the challenges of my living in California, Mountain Meadows Realty completed this sale and treated me as if my property was their most important priority.  I am grateful to Judy and Colleen for making this task so pleasant and would recommend them to anyone interested in buying or selling in the Highlands area.

Gail and Bill Lewicki

,

Tracy, California