Saratay Falls
Custom luxury homes with a
relaxed modern rustic design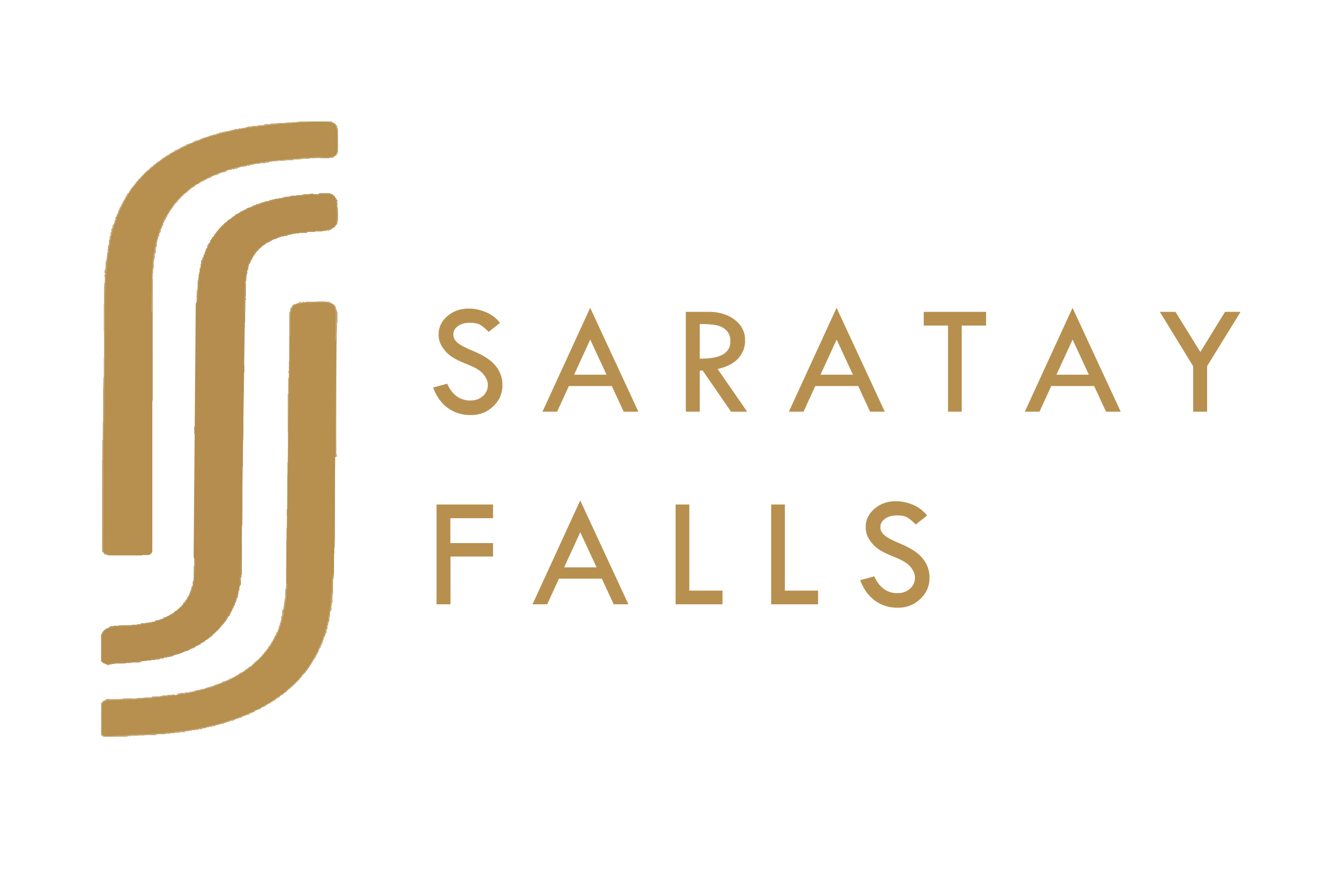 Saratay Falls offers custom luxury homes with a relaxed modern rustic design. Inspired by European architecture, Saratay Falls is your cozy mountain getaway with an aesthetic that is both welcoming and refined.
Nestled in the heart of the Cashiers/Highlands community, Saratay Falls is surrounded by old-growth native trees and luscious plant life, with a spectacular 40-foot fresh water natural waterfall that gives the property its name.
Developed by renowned builder, Loudermilk Homes, this new luxury community presents a limited opportunity of 20 custom home estates with the finest finishes, including 12' and higher ceilings on the main level, grand gourmet chef's kitchens, spa-inspired bathrooms and expansive bedroom suites.
Each home features open glass sliding pocket doors that allow natural light to flood the space and open to beautiful covered porches to blend outdoor and indoor living year round. Design elements such as fireplaces, timber walls, Edison style modern industrial light fixtures and rustic beams bring elements of nature into the home.
Located in Cashiers between Cashiers and Highlands, Saratay Falls is just minutes from award-winning schools, plentiful shopping, acclaimed restaurants, parks and entertainment options. Enjoy the right balance of luxury living, privacy and community engagement.
Saratay Falls is also close to popular outdoor recreation areas like the Chattooga River, the Nantahala National Forest and Panthertown Valley, which is known as the Yosemite of the East. Just a 10-minute drive away, Lake Glenville offers beautiful scenery and is the highest lake east of the Mississippi River.
Custom luxury mountain homes starting at $2.1M.

Sherwin Loudermilk spent the first part of his career as a telecom and web development executive at IBM, and was inspired to apply the concepts of design thinking, innovation and agile programming to the luxury homebuilding business when he founded Loudermilk Custom Homes in 2009.
Loudermilk Custom Homes enters its second decade with a relentless focus on quality custom craftsmanship, transparency and advanced smart home technology.
The award-winning company's Loudermilk Connect app gives clients 24/7 access to the homebuilding process, with real-time video feeds and frequent schedule and budget updates so there aren't any surprises. The company is also committed to top-of-the-line smart home technology.
Loudermilk Custom Homes created a 9-step "Process to Perfection" that ensures a smooth and enjoyable experience from the initial inspiration stage through construction and move-in. In 2017, the company launched a sister company called Loudermilk Designs that provides clients with professional interior design services.
As Loudermilk Custom Homes begins its second decade under Sherwin's leadership, they look forward to finding new and better ways to design and build the finest quality luxury homes in Georgia, North Carolina and beyond.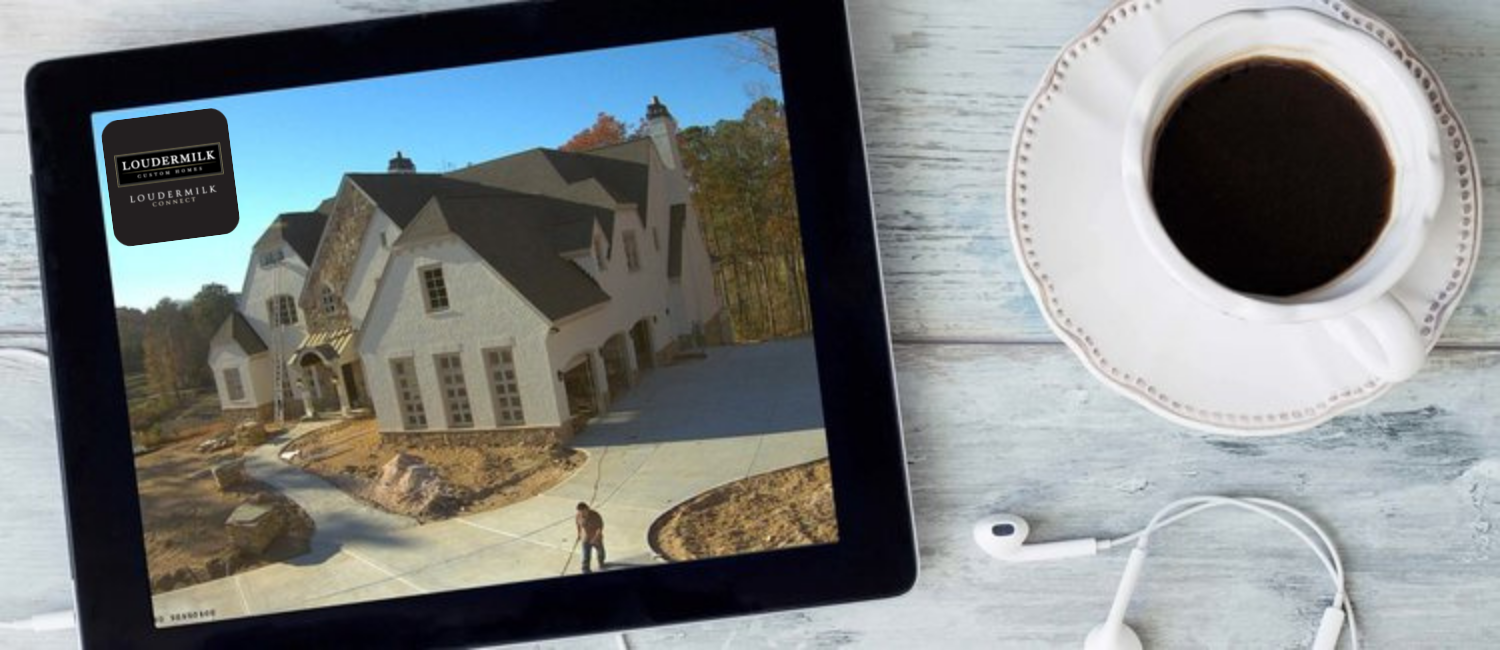 As a leading custom home builder in Atlanta and beyond, Loudermilk Custom Homes believes the experience of building your perfect luxury home should truly be unique and personal. That means keeping you in the loop every step of the way by bringing complete transparency to the exciting process of building your dream custom home.
The Loudermilk Connect mobile app gives you complete access and insight on vour custom home construction from the moment they start designing it until the moment you move in. A 24/7 live video feed shows your custom home being built in real time, with dally work logs and photos that show what work happened each day and what is scheduled next.
The app also archives your architecture plans and design guideline book with selections for tie flooring. trim, paint colors, light fixtures, faucets and cabinets, along with specific product numbers as a handy reference fool after your dream home is finished.
When Loudermilk Custom Homes say they offer complete transparency, they mean It. The Loudermilk Connect app shows you everything that Is happening with your home, including disruptions from weather that may cause delavs or inspections that may require additional work before they are approved.
The Loudermilk Connect app helps them go the extra mile to make sure your luxury custom home is perfect in every way. Perhaps you find a light fixture or tile color that you like more than the ones you chose several months ago during the design phase. No problem! Change your selections right in the app and approve the change order by signing with your finger on a touch screen device and they'll make it happen.
There are also real-time schedule and budget updates so there are never any surprises throughout your entire project. You will know the exact cost of building your custom home at all times and you'll see the exact date when vour home will be finished. That's luxury homebuilding made easy.
Visit them today at www.loudermilkhomes.com/
Request more information about Saratay Falls
---