The Highlands NC community supports local restaurants. Through the trying times created by the COVID crisis, many members and businesses have found themselves in a state of anxiety and fear, exacerbated by a sudden loss of income. Local restaurants are struggling to stay afloat and wondering if they will be able to survive. Many restaurants are offering takeout. Residents of the Highlands NC area are supporting these restaurants by ordering a meal one day or more per week.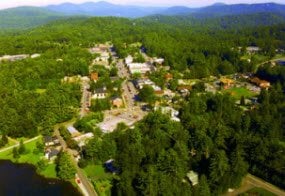 Local restaurants need support
Support your Highlands NC restaurants by ordering takeout when you can. If you decide to order food once a week or multiple times a week please consider ordering from a variety of local establishments. Every small business needs help these days. Take a break from cooking and click here to learn more about what restaurants are open and when.
Tough times strengthen community spirit
If there is one thing that is clear about COVID it is that we are all in this together. Of course, another highlight is shining as well and that is that we are so lucky to live where we do. Unlike city dwellers, we can get outside and enjoy the fresh air. Whether we choose to go for a walk or a hike, try our hand at fly fishing, or perhaps canoe, we can be in the great outdoors enjoying the fresh mountain air and spectacular views.
Learn more about the Highlands NC community
Contact our team at Berkshire Hathaway HomeServices Meadows Mountain Realty today to learn about Highlands NC real estate. We welcome the opportunity to update you on the market while helping you get to know the area like a local. Let our knowledge and experience serve as your guide to the Highlands NC community.