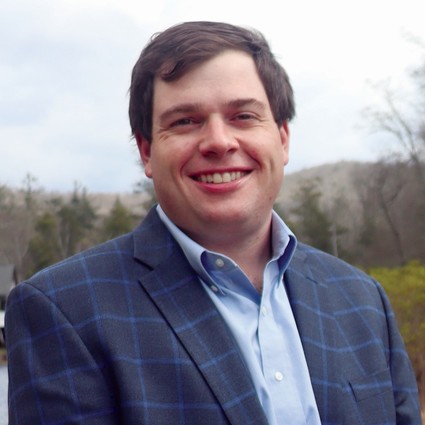 JOHN MUIR
BROKER
A little about me
and why I love real estate
Growing up in Atlanta, John has been visiting western North Carolina his entire life. Spending summers on the plateau with his parents and grandparents, he developed a deep love for the area. After graduating from Ole Miss with a degree in Real Estate, he moved west to Vail, Colorado. While in Vail, he worked as a fly fishing guide, eventually starting his own outfitting service, as well as working as a property manager for second home owners in the area.
With the arrival of their son, Shep, John and his wife, Charlotte, decided to move closer to home and chose the Highlands area. The main draw to the plateau for the Muirs was the quality of life and availability of outdoor recreation this region has to offer, especially fishing opportunities and great hiking along with a great community for raising a family.
After moving from Colorado, John decided to put his real estate knowledge to work and got his NC real estate license. He is excited to be a part of the Berkshire Hathaway Meadows Mountain Realty team and looks forward to sharing his passion for the area with his clients.
MY SERVICE AREAS
Cashiers Glenville Highlands Sapphire