Looking for a Highlands NC REALTOR? Find a Good Fit
---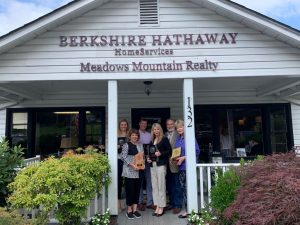 Find a good fit when looking for a Highlands NC REALTOR. An experienced REALTOR can help buyers make informed decisions and sellers capture as close to the list price as possible. In addition, a REALTOR offers a sounding board as well as a wealth of knowledge. As a result, finding someone with whom you feel both comfortable and confident is essential.
How do you find the right REALTOR?
Interviewing a few REALTORs is always a good idea. Of course, the best way to find a REALTOR would be through personal recommendation. Ask friends, family members, neighbors, and community members that you meet. The important thing is to ask questions and get to know more about Highlands NC real estate.
What questions are important to ask?
How long have you been in Highlands NC?
How many years have you been working in real estate?
Can you tell me about recent sales you have had?
What are market conditions like right now?
Find a connection
Whether you are buying or selling a Highlands NC property it is important to have a connection with a REALTOR. Asking questions and simply conversing will enable you to get a good feel. Ultimately, trust and comfort are essential. Taking your time will ensure that you discover whether a REALTOR is a good fit or not.
Contact our team to find the right REALTOR
Contact our team at Berkshire Hathaway HomeServices Meadows Mountain Realty today to learn more about buying and selling real estate in Highlands NC. We welcome the opportunity to get you up to speed on the market while answering all of your questions. Let our knowledge and experience serve to your advantage. One of our team members could be the perfect Highlands NC REALTOR for you!
Click here to read "The 5 Questions All Buyers Should Ask Their Real Estate Agent" from realtor.com.