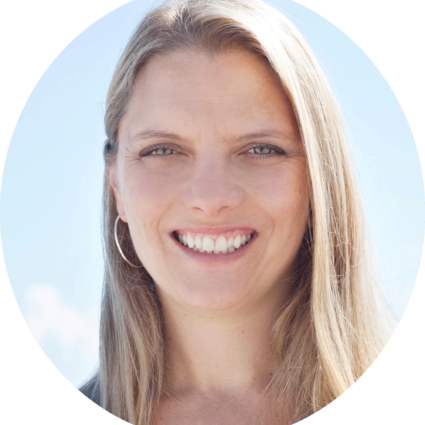 MARY ABRANYI
BROKER
A little about me
and why I love real estate
As a full time Real Estate Professional, Mary feels fortunate to live, work and play in an area that is one of the most sought after destinations in the Southeast. "The quality of life here is truly unbeatable!"
A graduate of Florida Atlantic University in Boca Raton, Mary moved to the area in 2001 from Denver, Colorado and began work in business to business sales with a Fortune 500 company for a couple of years prior to entering her career in real estate in 2004. She attributes her success in part to her dedication to each client and her above and beyond attitude.
Mary has long been known as a hard working go-getter who is committed to whatever it is she is involved in from business and community to family and friends.
She and her husband, owner of Green Mountain Builders, have two young and vibrant children and she is also the owner of Cashiers Valley Fusion, a yoga studio and wellness boutique in Cashiers.
Listings you'll love
with the expert advice you deserve
Our clients are awesome
and here is what they are saying
Ginger and Tricia were extremely helpful, knowledgeable and hard working!
I just closed my most recent purchase in Highlands, NC with Judy Michaud as my agent. I have used Judy over the past four years exclusively, and would not trust anyone else with my real estate needs. She has helped me purchase and sell real estate in Highlands. She knows the properties in Highlands inside and out. She worked tirelessly to identify properties that would meet my criteria. She was available to show properties to me at any time. I have never worked with an agent that works as hard as Judy. When I sold my home she represented me in the most professional way, bringing me top dollar for my home. She then found me my dream home and negotiated a fair price with the sellers. I have since bought two investment properties using Judy, and she negotiated a fair price on those properties as well. She continues to help me after the sale as I am renovating my most recent property, and she leads me in the right direction with contractor choices and ideas for the renovation for the home. I have and will continue to recommend Judy to anyone wanting to purchase or sell a home in Highlands.
My husband and I had very specific requests and Mitzi was not only incredibly patient by showing us numerous houses, she also conducted "behind the scenes" research to see if the online property description actually met our needs. Her efforts saved us so much time during our quick weekend house-hunting trips to Highlands. There was never a doubt that she had our best interest at heart, and she helped us find an amazing rental property for our investment portfolio. Over the years, we have purchased numerous homes, both primary and investment, and Mitzi is the most caring, professional and honest agent we have ever worked with.
Betty Holt has made this process of putting our house on the market a breeze! She is the ultimate professional, yet gives us her undivided attention and makes us feel as if we are her only clients. Why did we choose Ms. Holt as our agent? She is personable, obviously loves her job, and knows the  area and the market better than anyone. We used her when we bought this home 24 years ago and totally trust her to sell it for us.
We bought our new home sight unseen. He needed to be our eyes and ears and was amazing. Brooks is very knowledgeable about the area and real estate values. He made our purchase as easy as possible and was always easy to reach and he went out of his way to be there when we couldn't for inspections and other appointments. We would work with no one else.
Dear Judy,
I cannot thank you enough for all you have done for my siblings and me.  This was a difficult time for us, living out of town, and trying to sell our father's home after his death.
Since the first time I spoke with you, your kindness and professionalism had put me at ease.  You have been with us every step.  You gave us great advice and always called me right back, even when you were at the beach on vacation.  Thank you so much for selling our house so fast and getting the price we wanted!!
Sincerely yours,
Lisa Patzer
He nailed it with the first house he showed us. He did spend 2 full days with us showing us at least 15 more houses. Which made us sure we had the right one. Brooks filled us in on the best restaurants, tradesmen and local flavor. We love our new home, realtor and friend. Thanks Brooks!
We have done a number of transactions with Judy. She is the most trustworthy and knowledgeable Realtor we have ever dealt with.  Her guidance has been invaluable to us in every decision whether we decided to buy or sell.
I am so happy having made the decision to turn over the sale of our family's mountain home of 37 years to Lynn. In an otherwise dismal vacation real estate market and the in the middle of Winter, she and her team were able to secure a buyer in 17 days on the market, at almost asking price. Not only that, but we had a second backup contract 2 days later as well! Now granted, it was a very desirable location, and these results may not be typical, but nevertheless I was impressed, as the house needed major repairs and renovation as well.
I liked the fact that Lynn did her homework and provided me at our initial meeting both quantitative market analysis as well as qualitative listing expectations. Prior to agreeing to take the listing, she consulted with her associates to establish a realistic asking price. That took 2 weeks because of the Christmas/New Year's holidays. Her valuation (i.e., right selling price) was validated by both the buyer's offer and the ultimate lender's appraisal. She was truly professional in not rushing into the listing - she wanted to make sure I was happy with the price and comfortable with her agency's approach.
Once the listing was signed, she coordinated all of the tedious legwork obtaining an accurate property survey (which had never been done) and communicating with the City zoning department to navigate the lot building limitations (which might have been a big negative to a buyer) versus what was grandfathered because of the structure's age.
Lynn (and her team) communicated at every stage in the closing process (including an extension because of the lender's delay). I am very happy to recommend Lynn - she is truly outstanding! I have used many realtors over the years both buying and selling, and my experience with Lynn was by far the best.
I listed my lot in Highlands, NC with Lynn Kimball and was extremely impressed with her knowledge of the local real estate market. Working together, we came up with a price that was suitable to me and appeared to be in line with what the market was reflecting during mid-2012. Within 90 days I was presented an offer to buy my lot at almost full price. The transaction could not have been any easier and there were no surprises. I would highly recommend Lynn Kimball to handle any of your real estate transactions in the Highlands area of North Carolina.