Financing Cashiers real estate is typically at the forefront of anyone's mind who is considering purchasing a home here.  There is so much talk about how hard it is to acquire financing that so many people are neglecting to look at financing options.  If you are buying a Cashiers home and are thinking about how to finance it you may want to consider an FHA loan.
Often people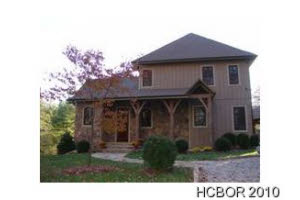 think that an FHA loan is for those in a low income bracket, or those in need of assistance, but nothing could be further from the truth.  FHA loans are loans which are issued by approved lenders and insured by the Federal Housing Authority.
Here are a few facts about FHA loans:
FHA loans are not just for small amounts, you can actually get an FHA loan for up to almost $800,000.
There are no income requirements or restrictions for FHA loans.
FHA loans typically carry an even lower interest rate than other mortgages, right now hovering at about 3.5%.
These are just a few key points about FHA loans.  If you would like to learn more about buying Cashiers real estate, as well as possible financing options, contact us today.  We have access to all homes currently for sale in Cashiers North Carolina.
For more information about Highlands and Cashiers North Carolina, and for access to the Highlands/Cashiers NC MLS, contact Meadows Mountain Realty today, 828-526-1717 or email us today at [email protected]