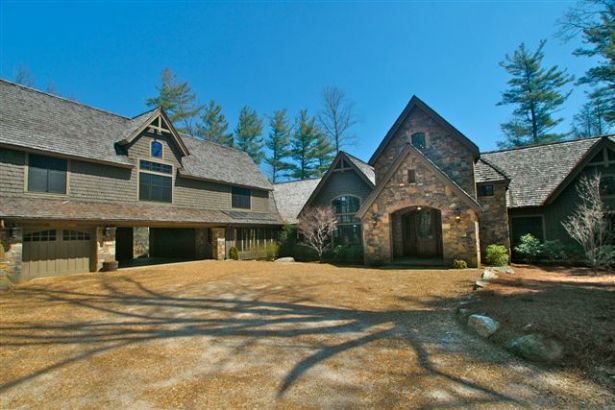 It is a good time to look at luxury real estate in Highlands NC.  Borrowing money for luxury real estate just got cheaper,
almost 1.5% cheaper than a year ago in fact.  A year ago the interest rate for a jumbo loan was over 6.8%, at the moment the interest rate for a jumbo loan is 5.43%, only about 1 percent higher that the current rate of a traditional 30 year fixed rate mortgage.   A jumbo loan is a loan of more than $417,000.  Property in Highlands North Carolina stands to gain from these new low rates.
Luxury real estate has taken a back burner in the nation's recovery, with the focus being on credits for first-time home buyers and getting lower end real estate moving.  These new lower jumbo rates will hopefully spark a fire under the higher end of the market.  There are a number of fantastic luxury properties for sale in Highlands, lower rates making them more affordable than they have been in recent years.
The new low-interest rates can save a home buyer thousands, if not hundreds of thousands, of dollars over the lifetime of a loan, adding to the affordability level.  Contact us today to learn more about Highlands luxury real estate and examine what is available.
For more information about Highlands and Cashiers North Carolina, and for access to the Highlands/Cashiers NC MLS, contact Meadows Mountain Realty today, 866-526-3558 or email us today at [email protected]