Highlands NC Explores Native Wildflowers Friday
---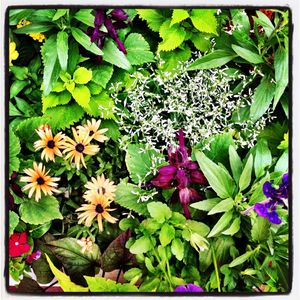 Highlands NC explores wildflowers Friday.  On Friday, May 11, the workshop at the Highlands Biological Station will be Native Wildflowers with Kay Kirkman.  This fabulous event will explore the native flowers that bloom in spring in our mountain area.  This is a fabulous opportunity for the Highlands NC community to enjoy nature while learning more about it at the same time.
What can you expect from the workshop on wildflowers? A walk through the Highlands Botanical Garden for starters. Of course you will also spend time in the classroom as well, learning about the flowers you have seen.  Kirkman is a wealth of knowledge and author of four books and numerous research articles.  The cost for the workshop is $50.
The Highlands Biological Station is a fabulous amenity for the area.  Founded in 1927 as a research facility the facility is a place where much research has and does occur.  The station offers courses for the community and exposes people to the wonder of nature in the Southern Blue Ridge Mountains.
Learn about Highlands NC real estate
Contact our team at Berkshire Hathaway HomeServices Meadows Mountain Realty today to learn more about Highlands NC real estate. We welcome the opportunity to update you on market conditions while helping you get to know the area at the same time.  Let our knowledge and experience serve as your guide to Highlands NC, helping you explore the endless possibilities.