Highlands NC Homes
---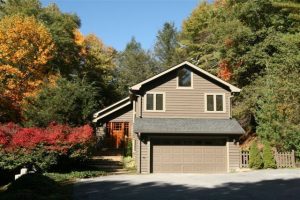 When it comes to Highlands NC homes now is the time for fall lawn care.  Many homeowners embrace the raking of leaves and the trimming of trees while other prefer to hire a professional.  Regardless of whether you are taking fall chores on yourself of using a company to do so you should be aware of the items that needs to be completed.  It is very important to take care of the lawn around your Highlands property in order for it to winter well and come back as easily as possible come spring.
Fall lawn care to-do list:
last cutting (not too short)
raking of leaves
aeration
fertilizing
blowing out sprinkler system
All of these items are important.  The aeration will allow the roots to breathe and grass to have room to grow and thrive, important when the ground thaws and grass comes out of dormancy.  Blowing out the sprinklers is equally important.  Leaving water in the lines over the winter can cause freezing and thawing which in  turn can burst the lines and break the sprinkler heads.  The costly repairs you could be faced with come spring are certainly unwanted.
Contact our team at Berkshire Hathaway HomeServices Meadows Mountain Realty today to learn more about Highlands real estate.  We welcome the opportunity to update you on current market conditions while helping you get to know the area.  Let our knowledge and experience serve as your guide to Highlands NC homes.
Click here to read "Lawn Care For The Fall: Essential Tips to Follow" from Realty Times.