Highlands NC Nature Adventure Wednesday
---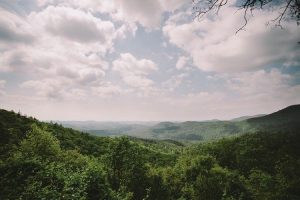 Enjoy a Highlands NC nature adventure Wednesday.  The Highlands Cashiers Land Trust will explore Firewater this week, on Wednesday, August 17th, on an Eco Tour that is certain to inspire avid and novice nature lovers alike.  The Highlands area is interesting to explore, offering a variety of birds, animals, plants, and terrain to learn about.  The Highlands Cashiers Land Trust are great stewards of open space and this opportunity to take an Eco Tour tomorrow is one not to be missed.
Wednesday's Eco Tour will take place in Firewater, private conserved property near Panthertown Valley.  The tour will be led by an expert guide who will fill you in on the history of the area, what is unique to the area, and what is growing and thriving in the area.  The guided hike includes lunch.  Call 828-526-1111 to reserve your spot.
Contact our team at Berkshire Hathaway HomeServices Meadows Mountain Realty today to learn more about Highlands real estate.  We welcome the opportunity to update you on current market conditions while helping you get to know the area.  Let our knowledge and experience serve as your guide to Highlands NC.
Click here to learn more about the Highlands Cashiers Land Trust.