Highlands NC Real Estate ⏐Vacation Home Safety
---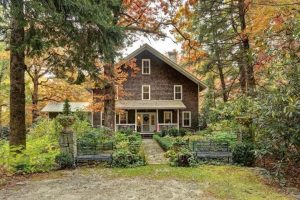 Highlands NC real estate benefits from some basic safety type for vacation homes. Our homes are our greatest investment and taking care of them and keeping them safe is essential. While the Highlands area is a safe place it is still prudent to ensure that homes are set up to stay safe. There are basic steps that can be taken that help keeps Highlands homes protected when not in use.
The basic credo of home safety is that if a home looks like someone lives in it intruders are less likely to want to mess with it. There are multiple ways to make a home look lived in, from timers on lights to lights and locks that can be monitored from your smartphone. There is even a wifi doorbell that will alert you wherever you are when someone rings it. Of course, if your home is vacant for long stints it does not hurt to have a property management company or property manager stopping by on a regular basis to keep an eye on things. Taking care of your home means taking care of your investment.
Contact our team at Berkshire Hathaway HomeServices Meadows Mountain Realty today to learn more about homes in Highlands NC. We welcome the opportunity to update you on current market conditions while assisting you with all of your buying and selling needs. Let our knowledge and experience serve as your guide to Highlands NC real estate.
Click here to read "Top Tips For Keeping Your Home Safe When You're On Vacation" from Realty Times.