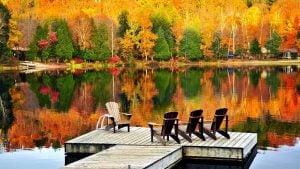 Buying with friends makes sense for some owners of Highlands NC vacation homes.  Many second home buyers weigh how much time they will spend in a vacation home and in doing so understand that there are benefits to owning a home with others.  The ability to share the costs of upkeep of a home and possibly buying a nicer home are but two of the positive benefits that come with more than one owner of a home.  Buying a home in Highlands with friends is something to be approached with caution, however, making sure that everyone is on the same page.
One thing to consider when buying a home with that a clear exit strategy exists.  Having a plan for one friend to buy out the other is one thing, as is what to do if this is not in the cards.  Another thing to consider is how time will be divided in the house, as well as what to do down the road if bequeathing the house, or shares in a house to children, for example. The old adage about mixing business and friendship certainly rings true when it comes to investing in real estate and knowing that all your ducks are in a row is essential.
Contact our team at Berkshire Hathaway HomeServices Meadows Mountain Realty today to learn more about buying real estate in Highlands NC.  We welcome the opportunity to update you on current market conditions while getting you started on your property search.  Let our knowledge and experience serve as your guide to Highlands NC vacation homes.
Click here to read "Buying A House With Friends: Is It A Good Idea?" from Realty Times.