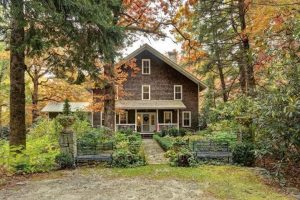 Vacation homes in Highlands NC make great primary residences too. Many people dream of having access to great hiking, fishing, and fresh mountain air daily. Those of us in the Southern Blue Ridge Mountains count ourselves lucky to have this access, adding greatly to our lifestyles. If you own Highlands real estate and use it for a vacation home you may dream of the day when you can move here full time. There is no time like the present to start exploring this option.
Why make your Highlands vacation home your primary residence? For starters it is probably one of your favorite places to be. Other reasons to relocate can include a lower tax rate than many other states as well as the fact that social security income isn't taxed in North Carolina. If you have a mortgage on your home you can write off more as a primary residence as well. If your Highlands home is where you want to be you should weigh the decision and see if you can make it happen.
Contact our team at Berkshire Hathaway HomeServices Meadows Mountain Realty today to learn more about real estate in Highlands NC. We welcome the opportunity to update you on current market conditions and home trends in the area. Let our knowledge and experience serve as your guide to homes in Highlands NC.
Click here to read "How to Make Your Vacation Home Your Full-Time Home" from the Wall Street Journal.